Fair Result was established to deliver a new way of settling a divorce. Using over 70 years of financial, commercial, and legal experience in different sectors. Our divorce law negotiators and solicitors work closely with the rest of our team to provide you with fair divorce services to solve your issues.
A Fair and Equitable Divorce
We understand that divorce services get bad press and rightly so. Costs can spiral out of control, family relationships get damaged, and above all, people become entrenched, not prepared to negotiate, resulting in lengthy delays, significant costs, and undue stress.
Moreover, the next problem is cost; hiring a divorce lawyer and paying all the associated costs can easily rise from thousands to hundreds of thousands of pounds.
Many couples, that have been married for a long time don't fully realise how valuable their assets are. Houses, pension funds, business interests, and other assets involved can easily reach many millions in value. Often, the division of assets overly complicates the divorce, and financial settlement, and make it much harder to reach conclusion with traditional methods.
We start at the endpoint. After you have decided you want a divorce, we work towards reaching a financial settlement, and child arrangements, in form of a Consent Order. We want to make divorce services as painless as possible, so our clients can move forward with their lives.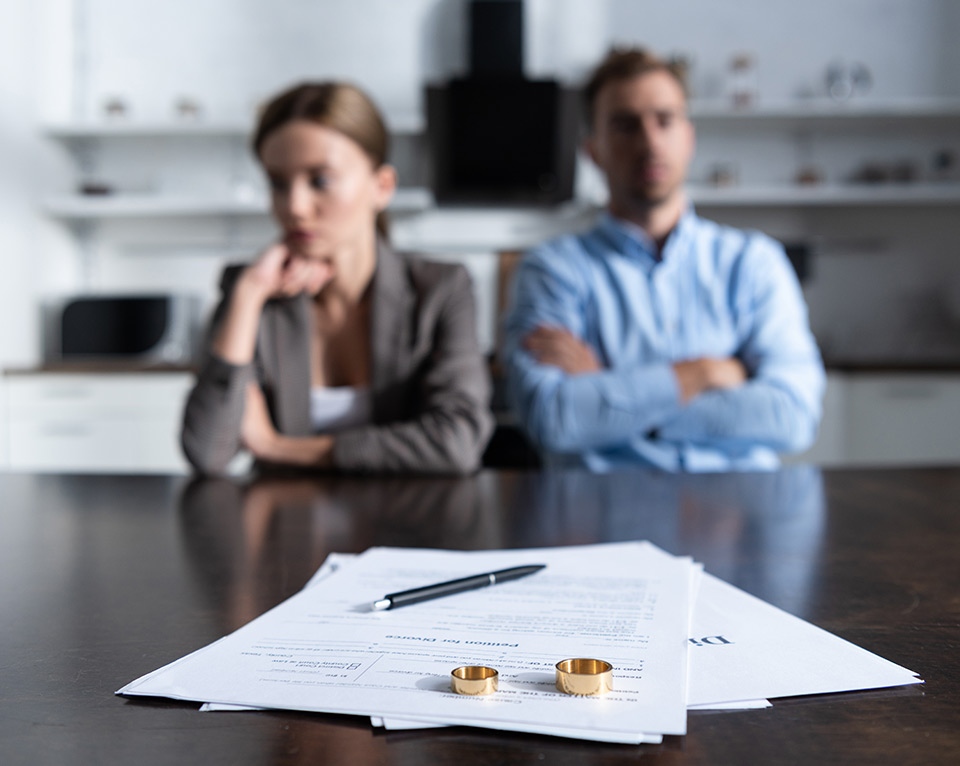 Why should you choose Fair Result?
Significant Experience
Our team has immense experience in business acquisition and sales. We know how to strike a deal.
Legal Knowledge
With over 30 years of legal practice, we have successfully represented a wide range of clients.
Commercial Competence
A unique blend of commercial, financial, and legal competence consolidated in one focussed team, to provide you with an all-rounded service.
Commercial Risk
We take the commercial risk of delayed negotiations, adversely affecting your position and court proceedings. We are truly unique and approach things differently.
Accountancy Skills
With Big 4 accountancy skills we can focus on business assets and other financial considerations to evaluate and reach the best settlements.
Our Approach
Divorce lawyers have a history of 'taking instructions' resulting in significant delays to the process. It is not uncommon for libraries of files, never to be used in court, to be created at significant cost, which won't take your case forward. Our approach consists of 4 simple steps:
Our approach is one of a simple 4 stages:
We are here to get a fair result for you, our client.
Our team's priority is to provide a valuable service and much needed support, when going through a divorce. We do not get slowed down by:
• Taking instructions that will not result in a positive conclusion, besides wasting time.
• Correspondence for the purpose of justifying fees. We like to do things the old-fashioned way, by picking up the phone and negotiating.
• We don't get slowed down by process.
• Delaying proceedings to earn more fees from our client.
Most importantly, at an emotional time, finding the costs of supporting the divorce process can be significant. It is unlikely a divorce lawyer will provide any form of fixed fee quotation, and it is not uncommon for fees to significantly exceed 10's of thousands of pounds.
By knowing what divorce feels like first-hand , we understand the struggles and the emotional stress that comes with divorce. We have designed a unique approach, that will generate a fair result for you.
Whether working with Fair Result, or any other lawyer, you should seek a truly fixed-fee quotation, as a condition of any engagement. Why not test the appetite of divorce lawyers to do this, to mitigate escalating costs.
Your fees will be underwritten
This is where we operate differently. Part of the process of accepting your engagement, we'll agree an all-inclusive fee, which is underwritten by us, and only payable on completion. This includes: